Obituary for Robert Lee Tillman Jr.
Robert Lee Tillman Jr., 15, of Fort Washakie, Wyoming died on November 17, 2018 at his home. A Rosary and Visitation will begin at 7:00 p.m., Tuesday, November 20, 2018 at Rocky Mountain Hall in Fort Washakie, Wyoming. The Funeral Service will take place at 10:00 a.m., Wednesday, November 21, 2018 at Rocky Mountain Hall in Fort Washakie, Wyoming followed with a burial at Sacajawea Cemetery in Fort Washakie, Wyoming.

Robert Lee Tillman Jr., was born on November 9, 2003 to Robert Lee Tillman and Suzanna Marie Phillips in Laramie, Wyoming.

Robert enjoyed listening to music, being outdoors, drawing, fishing, camping watching YouTube Videos, playing video games, hanging out and laughing with his friends; he enjoyed being with his Hill family, he really loved his Hill family, his uncle Marlin gave him the name "Robert Hill;" he enjoyed cross-country running. He enjoyed his cats and was a self-proclaimed "Cat Whisperer." He loved goats, being on his phone and terrorizing his little brothers. He really loved his baby sister who was almost exactly 10 years younger than him.

He was preceded in death by his brothers, Baby Boy Phillips and Good Horse Tillman; grandparents, Louis Chavez Jr, Erno Chavez Sr, Ambrose Wes, Dominic Medicinehorse, Margaret Medicinehorse, Merlene Rideshorse, Arnold Birdinground; great-grandfathers, Louis Chavez Sr, Homer Phillips, Lee Tillman; great-grandmothers, Gloria Isis-Phillips, and Caroline SunRhodes; great-great grandparents, Winnie Welch- St. Clair, Wallace St.Clair, and Marjorie Tillman, Robert and Jenny SunRhodes; cousin, Kayden Tillman; uncles, Erno Chavez Jr and Joey Half; aunt, Melissa Medicinehorse.

Survivors include parents, Suzanna and Robert Tillman Sr.; siblings, Joaquin, Andrew, and Glorianna Tillman; Grandparents, Floyd and Rita Phillips, Vernon (Angie) Tillman, Elizabeth Medicinehorse; great-grandparents, Velma Chavez, Flora Tillman and Larson (Patti) Medicinehorse, Deanna La Forge, Myrna Dawes, Janis Medicinehorse, Theo Hill, Leland Tillman, Cecil Tindall, Merle (Julie) SunRhodes; aunts, Elisa (Jaime) Obando-Perez, Leslie (Burdo) Phillips-Montoya, Michaelyn (Justin) Bear, Crystalyn (DJ) Coulston, Trish Hill, Tweesna Rose Mills, Ti'nia-pum Rae Mills, Amanda Phillips, Tina Chavez, Emma Chavez, Shoshana (Will) Friday, Brianna Tillman, Draven (Thomas) Medicinehorse, Misti, Alisha, Jaylin Louie, Nicole Half, Page, Jenna Medicinehorse and Coty Cloud; uncles, Johnny Obando, Vernon Tillman Jr, Jake Hill, Sokai Mills, Verle Phillips, Dustin Panzetanga, Christopher (Lydia) Chavez, Jeffrey (Dray) Chavez, Bean Chavez, Tadd Chavez, Ruben Tillman, Tyrell Tillman, Robert, Jerome, Jared, Gavin Cerino, Denver (Alberta) John, Marlin, Big Thomas, Tifton, Jonathan, Dominick, Derek Little Thomas, Justin Medicinehorse, Chris Teller, Wesley, Darrell Underwood, Jeffrey LeBeau, Willis, Clifford, Singing Horse Tillman, Ivan Wilson; cousins, Nikki Denny, Adriana Perez, Alysia LittleBear, Ezekiel, Ezra, Montoya, Robert, Jalen, Jayden, Cedric, Devin, Kevin, Makaveli, JoLeigha, Melissa, Kayleigh, Temper, Sidonia Tillman, Ezekiel, Vernon Hugs, Prince, Shoshawna Stewart, Lindsey, Deveny, Jarvis, Macy Door, Lariah, Sophia, Dasalaiah Timbana; nieces, Lia, Juliet Denny; Dennis Chavez, Quinn Phillips, Lyle Wadda, Orville St. Clair, Doreen Chavez, Caroline Mills, Clinton (Rubena), Marty, Jerry, Tom (Patsy) Tillman, FaFa Herford, Paul (Sara), JR (Jody) Medicinehorse, Ben (Victoria), Chris, Frankie, Troy Cloud, Sam Griffel, Joe, Dennis Gutierrez, Frank Caplette, Raynard OtherBull, George LittleWolf, Tyler Medicinehorse, Howard (Kester) Williams, and the Hill Boys. Carlita (Juan) Rodriguez, Pricilla Grant-Snipe, Keri, Andrea, St. Clair, Angie (Jason) Louie, Mikalia Gutierrez, Donnette (Mitchell) Medicinehorse, Inez (Devin) Tom, Jessica (Lonnie) Stewart, Rebecca (Wes) Stops, Denise Medicinehorse, Michelle Motherway, Frank (Ana) Tillman, Willis Medicinehorse and Robyn Rofkar.Families of Tillman, St. Clair, Foote, Oberly, LeClair, Lajeunesse, Washakie, Jones, Sorrels, Chavez, Hill, Shoyo, Quiver, Whiteman, Large, Wagon, Hutado, Welch, Sage, Two Dogs, Bell, Hebah, Panzetanya, Ferris, StandingRock, Thayer, Swallow, Herford, McLeod, SunRhodes and Wanstall. And all of his friends, old and new.
Our apologies if we left anyone out.
To send flowers or a remembrance gift to the family of Robert Lee Tillman Jr., please visit our Tribute Store.
Previous Events
Visitation
Rocky Mountain Hall
North Fork
Fort Washakie, WY 82514
A Rosary and Visitation will begin at 7:00 p.m., Tuesday, November 20, 2018 at Rocky Mountain Hall in Fort Washakie, Wyoming.
Service
Rocky Mountain Hall
North Fork
Fort Washakie, WY 82514
Cemetery Details
Location
Sacajawea Cemetery
Fort Washakie
Fort Washakie, WY 82514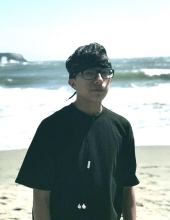 Thank you for sharing your
memory of Robert
Provide comfort by sending fresh
flowers from our local florist.
No thanks, please don't show me this again.